So I apologize, this has taken me awhile to get up. The pictures were left to develop and forgotten about, but then I rememebered and have now been sitting around for a bit.
But here is my little Opening Day experience.
Dad took me out of school at 11:30 and we booked it downtown, getting stuck in all the traffic. It was only about 12:15 and there were TONS of people! It was very cool. But anyway, we muscled our way through the crowd (heh). I had a sign with me, maybe you've seen it: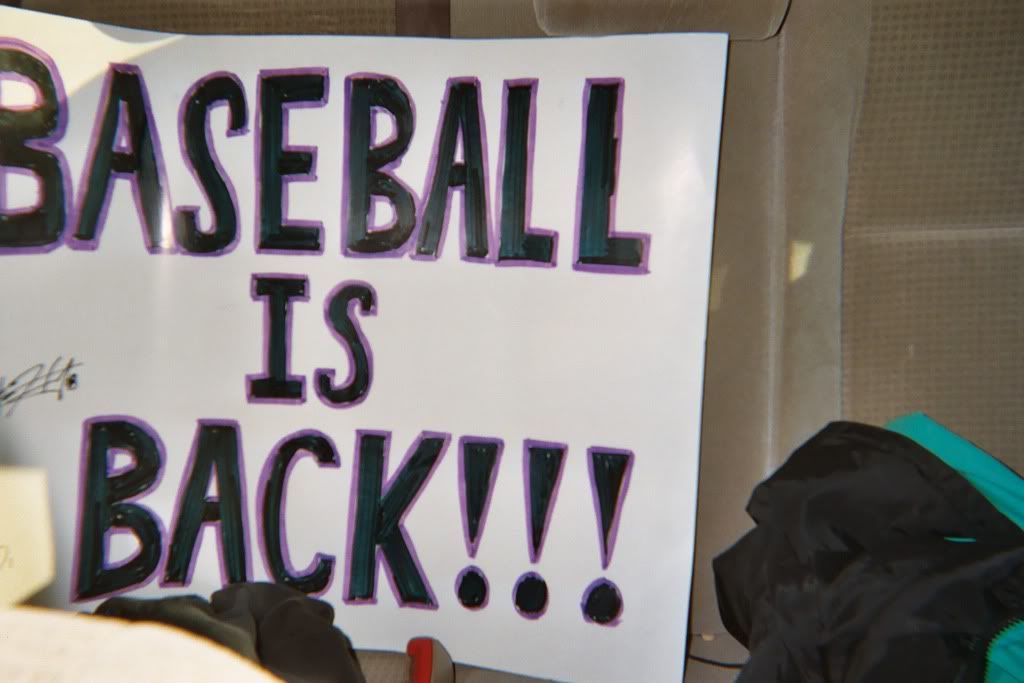 Sorry it's not quite centered. I took this in the car, so it's not that good.
Anyway, so we got to the stadium and found our seats...WOW! They were amazing! Here's me hanging around there and proudly holding my sign...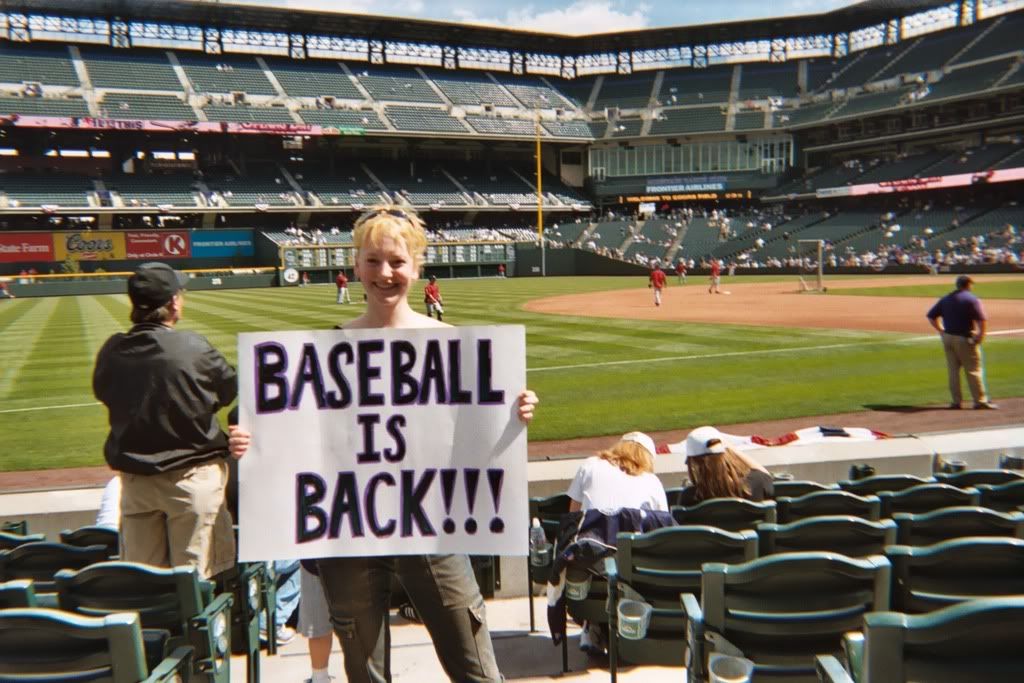 Anyway, enough of the sign. You've seen it. Well, I had to go over to see if I could get it signed and ran into Prospector along the way - couldn't figure out who was calling me Squeaky there for a second!
I love baseball fields. Here's a shot from behind home plate: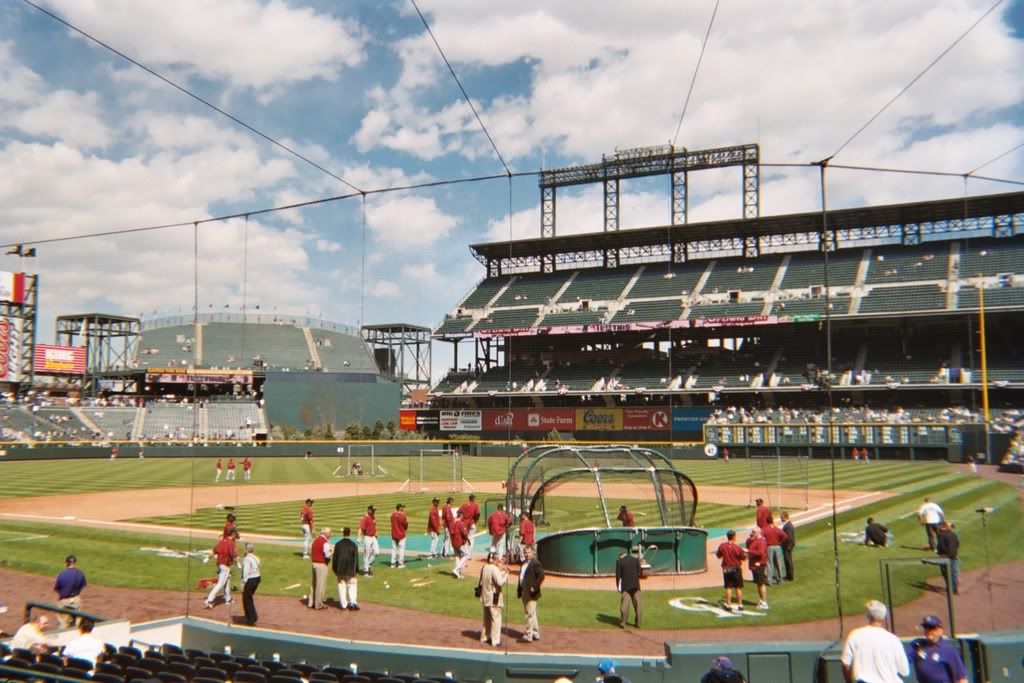 So I got my sign signed (hee) by both Jason Hirsh and Jamey Carroll, which I was just pleased as punch about. Then they started the festivities, so I left and went off to take more pictures. By the way, I forgot to take pictures while I was waiting for autographs. Sorry. Camera was in my pocket and everything.
Anyway, the festivities: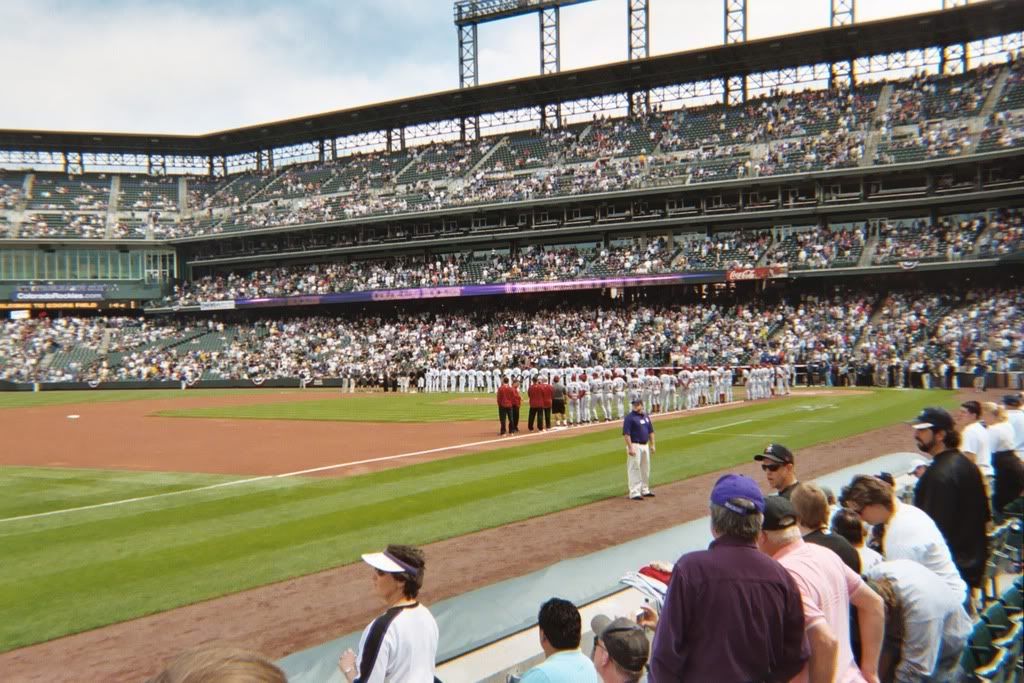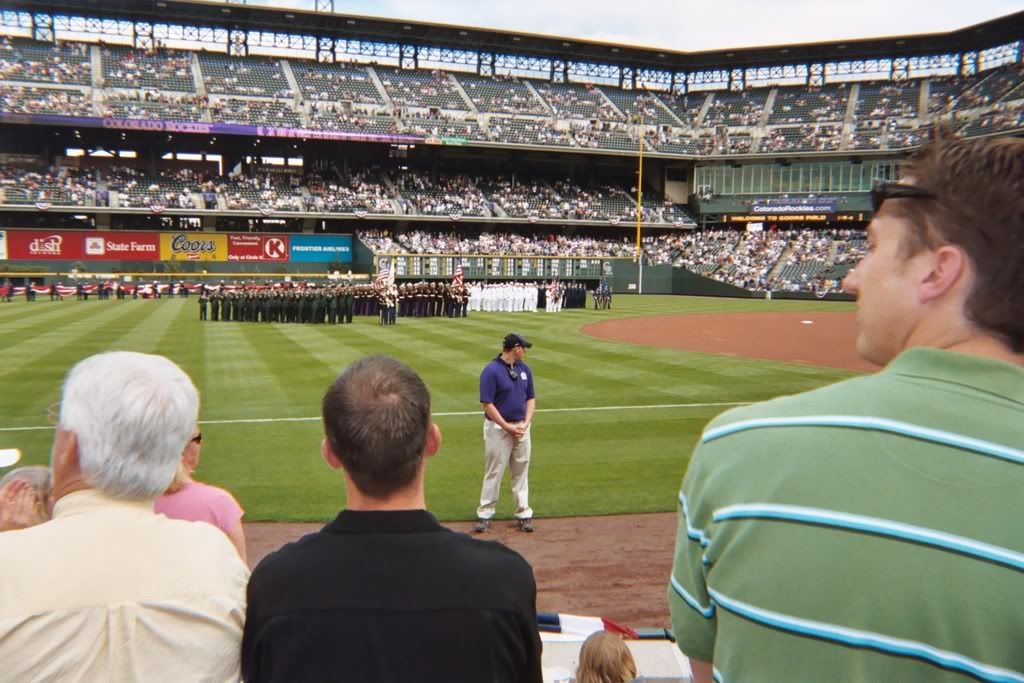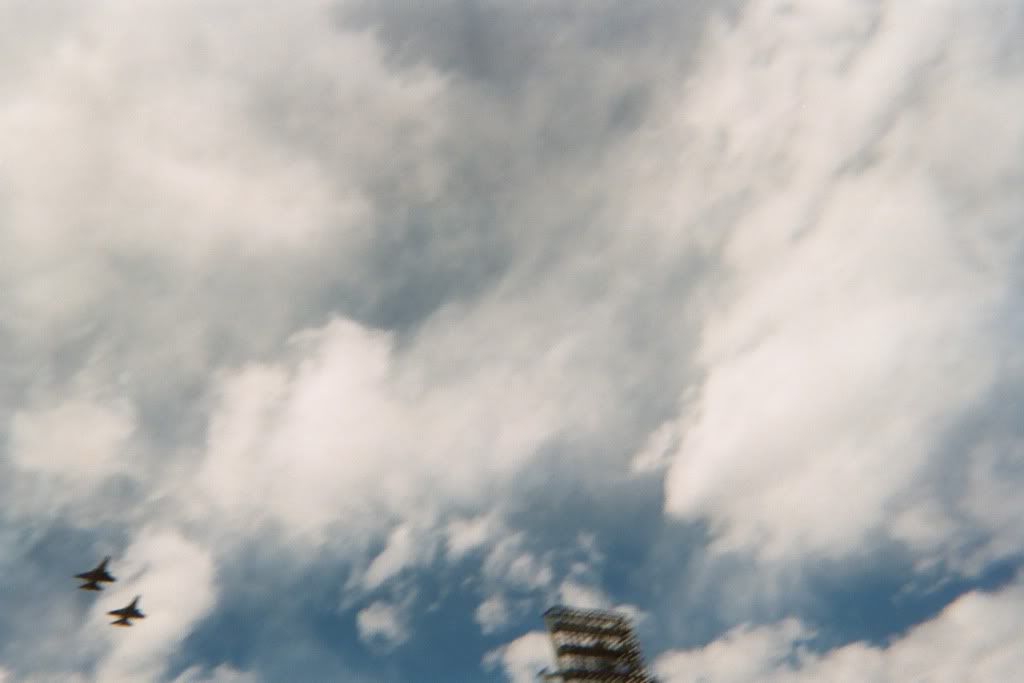 This dude was awesome...he had a banner for every single batter or situation. Matsui? "Todd's Day Care." I didn't get a picture of that one. :(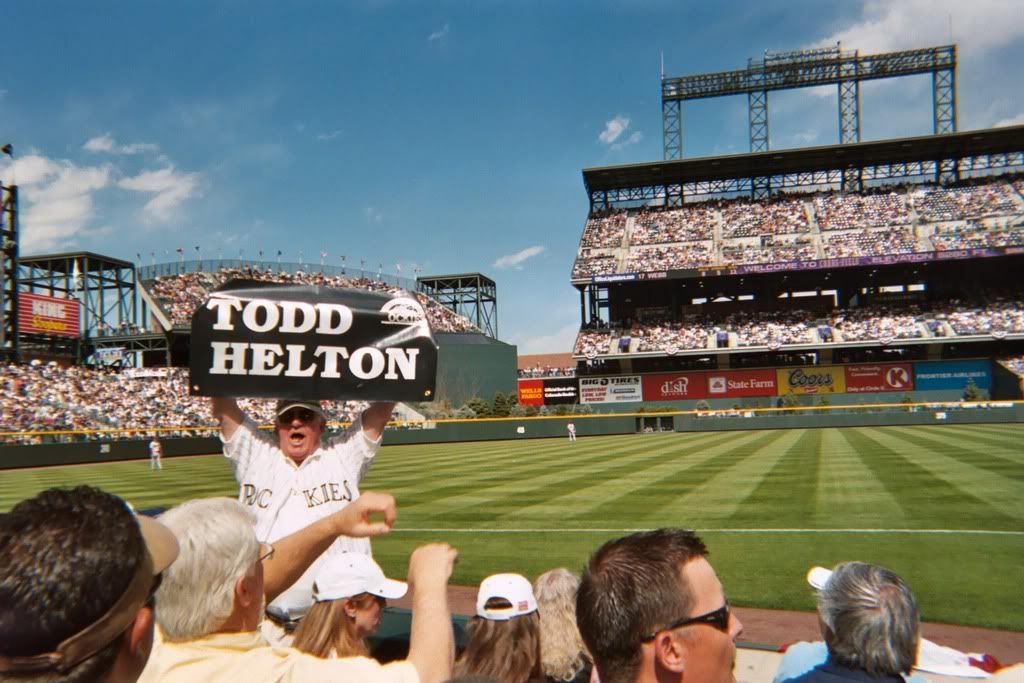 yay, Jeff Baker hit a homerun!
And how about just the gorgeous field? I was trying to get a picture of Atkins, but a) my camera was a cheap disposable so you can't tell, and b) the third base ump was always in my way!!! I had to wait until Garrett wandered towards shortstop.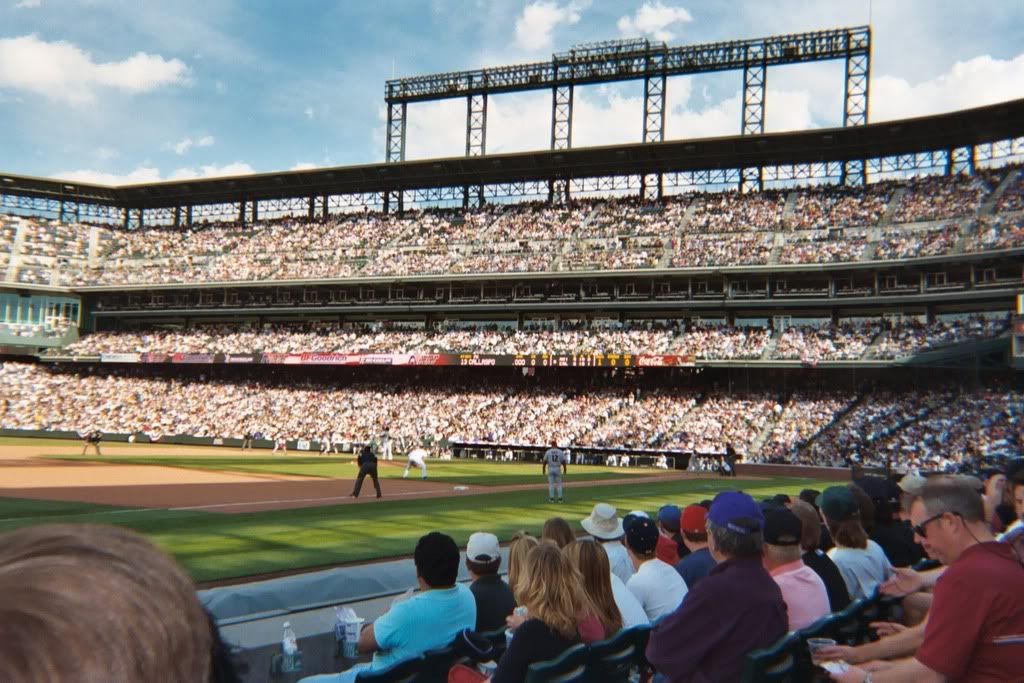 And last...The Rockies lost, but Squeaky had a great time!
If you want to see ALL my pictures from the day, go to http://s169.photobucket.com/albums/u228/cirquegirl17/
If that doesn't work, yowl and I'll change it.
Go Rockies!!! I hate off days!