Last week I ventured on down to Tulsa for a few days and was able to catch the Drillers game vs. the Springfield Cardinals on Wednesday.  I joined an "intimate" crowd on a breezy night and toured around One OK field, now in it's 2nd year as the home of the Drillers.  Minor League Baseball owns.  Took a few pics, I meant to take a better camera but forgot so all these are from my phone, sorry they aren't the best quality.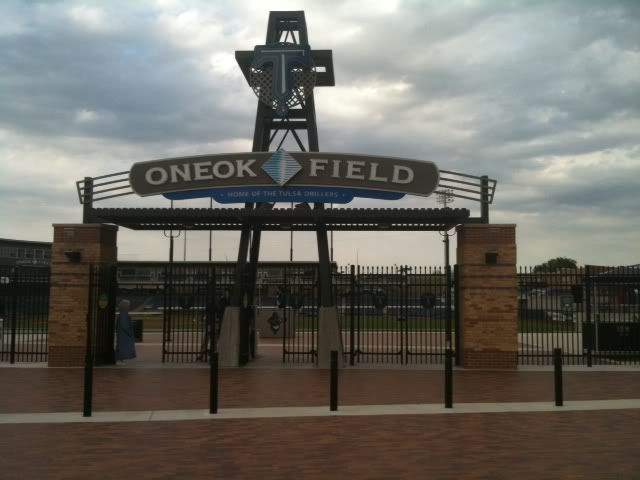 This is the closest gate to downtown, and you enter sort of in right center.  I got there pretty early.  ONEOK Field opened in 2010.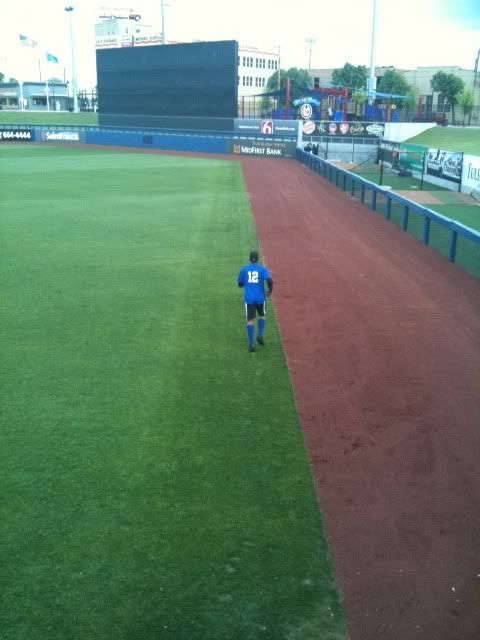 Juan Nicasio was having a run when I got there.  There are decks in both corners where you can stand and watch the game, you're right above the field.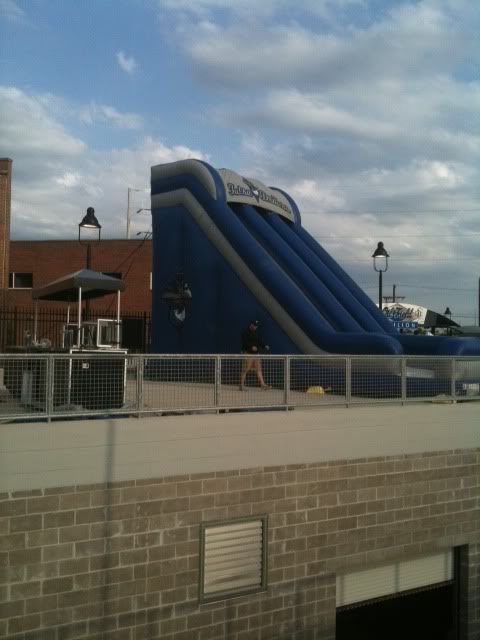 You know, for kids.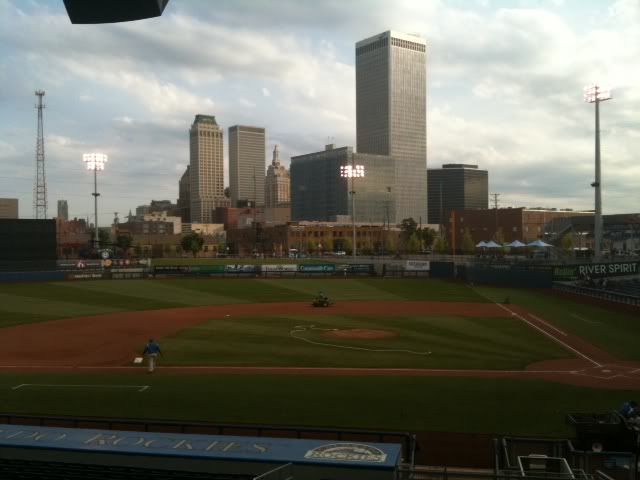 View of downtown.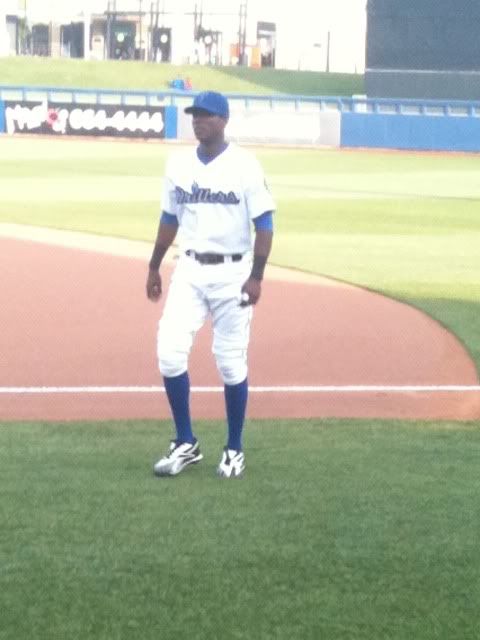 Hector Gomez done warming up.
His name was Ben Paulsen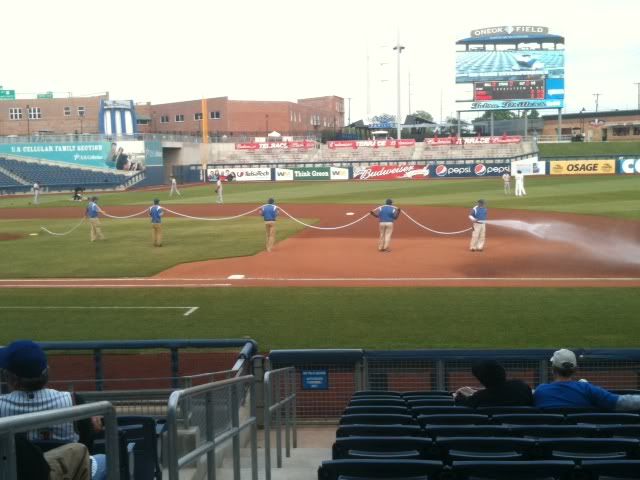 Watching the grounds crew put the finishing touches on the field before a game is seriously one of the most relaxing things I can think of.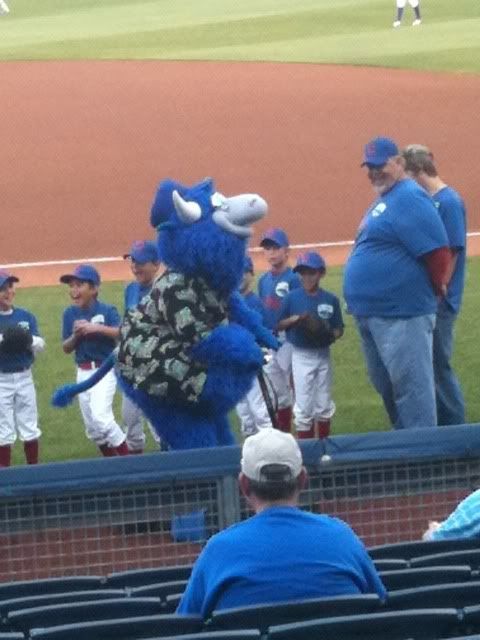 You know, for kids.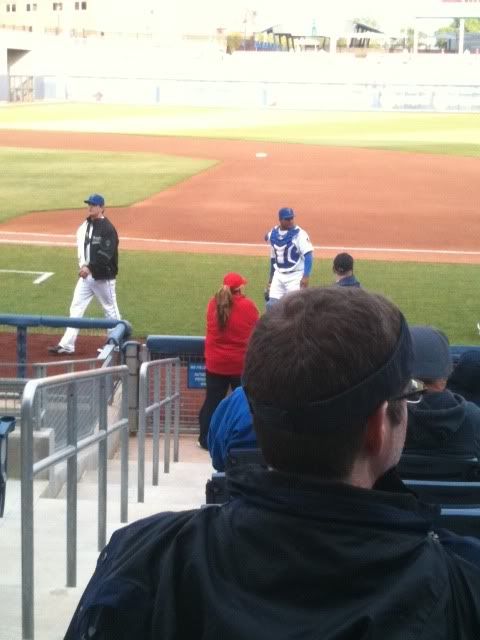 Riordan and Rosario in from the bullpen.  Riordan was sharp, had didn't give up a hit until the 4th.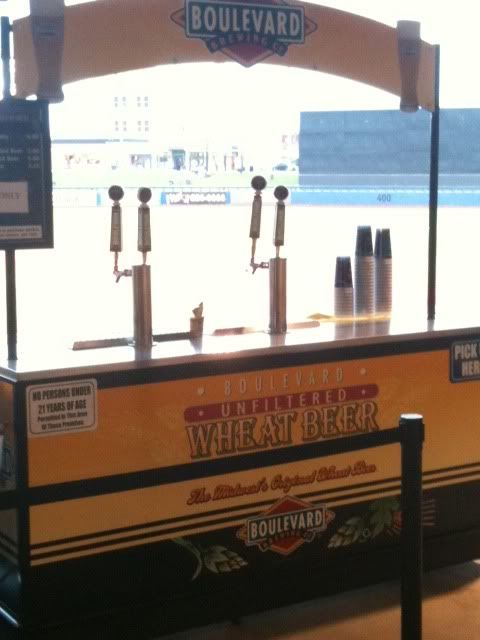 Boulevard makes a pretty darn tasty wheat, of which I enjoyed a couple.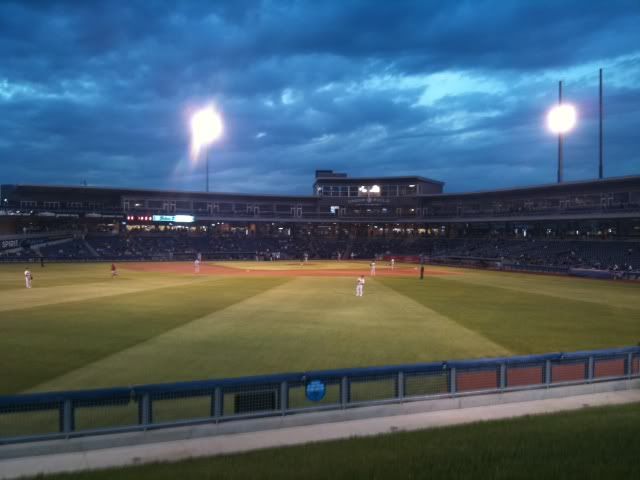 Baseball is seriously by far the best game to go watch.
This one was tight with both starting pitchers doing extremely well.  The only hit through the first 3 innings was Tommy Field's seeing eye single.  Cory Riordan gave up two earned which was bested by Nick Additon (Springfield Cardinals) only 1 earned.  Which really, was a home run by Field that was helped by a healthy wind.  Tulsa's bullpen gave up a four spot in the 9th so the final score didn't look as close as it was.  But still, it was a great night out at the park, that's a pretty nice one they have down there.  Minor league baseball rules.
Oh, and here's a gratuitous picture of The National from the night before: